NORTHERN CALIFORNIA STORE:
If you live north of
Santa Barbara.
Hayward Store:
This location has merged with the new
San Diego creative center
Phone: (800) 297-7226
Email: lafayette@photosmoviesmore.com
SOUTHERN CALIFORNIA STORE:
If you live in Santa Barbara
and south.
San Diego Store:
1945 B Street 
San Diego, CA 92102
Phone: (800) 297-7226
Email: lab@photosmoviesmore.com
Monday – Friday: 10 am to 6 pm
Saturday: 10 am to 2 pm
966 West Winton Ave Hayward, CA 94545
1945 B STREET SAN DIEGO, CA 92102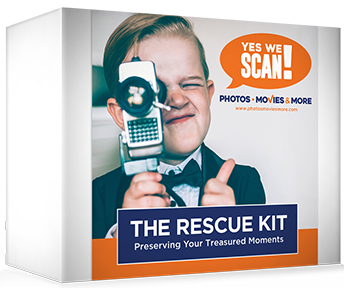 It's easy to clear precious space and get organized with our cost-effective Rescue Kit.
This is a simple, affordable method to get your photos, videos or slides scanned and preserved for generations to come.
CLICK HERE TO GET THE RESCUE KIT

Join the Photos Movies and More mailing list to get the latest news, deals and more! Check out our blog to learn
about our Specialty Projects